Retromod
RetroMod is a company selling kits to create customized vintage radios with modern speakers, bluetooth, usbs chargers, etc..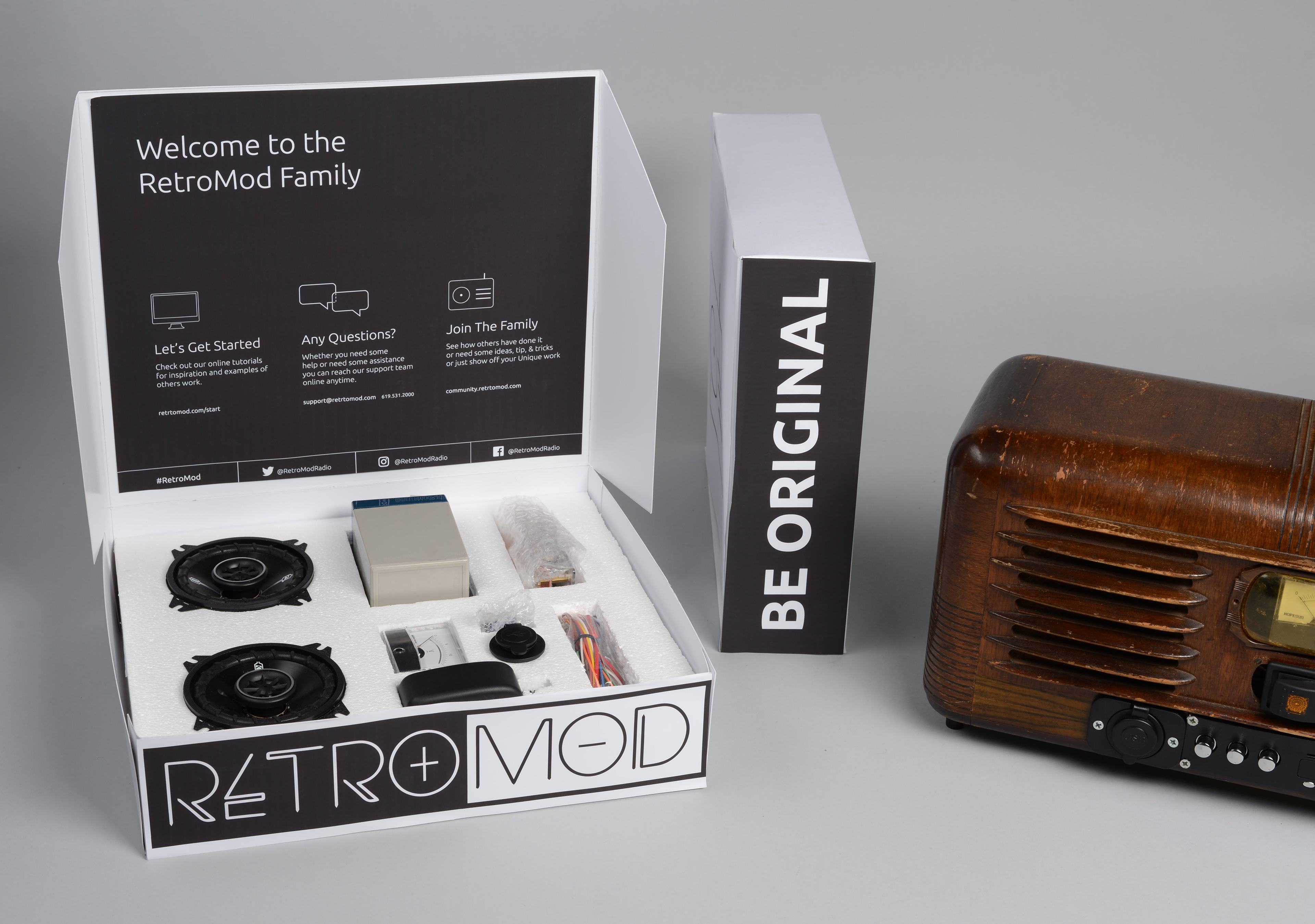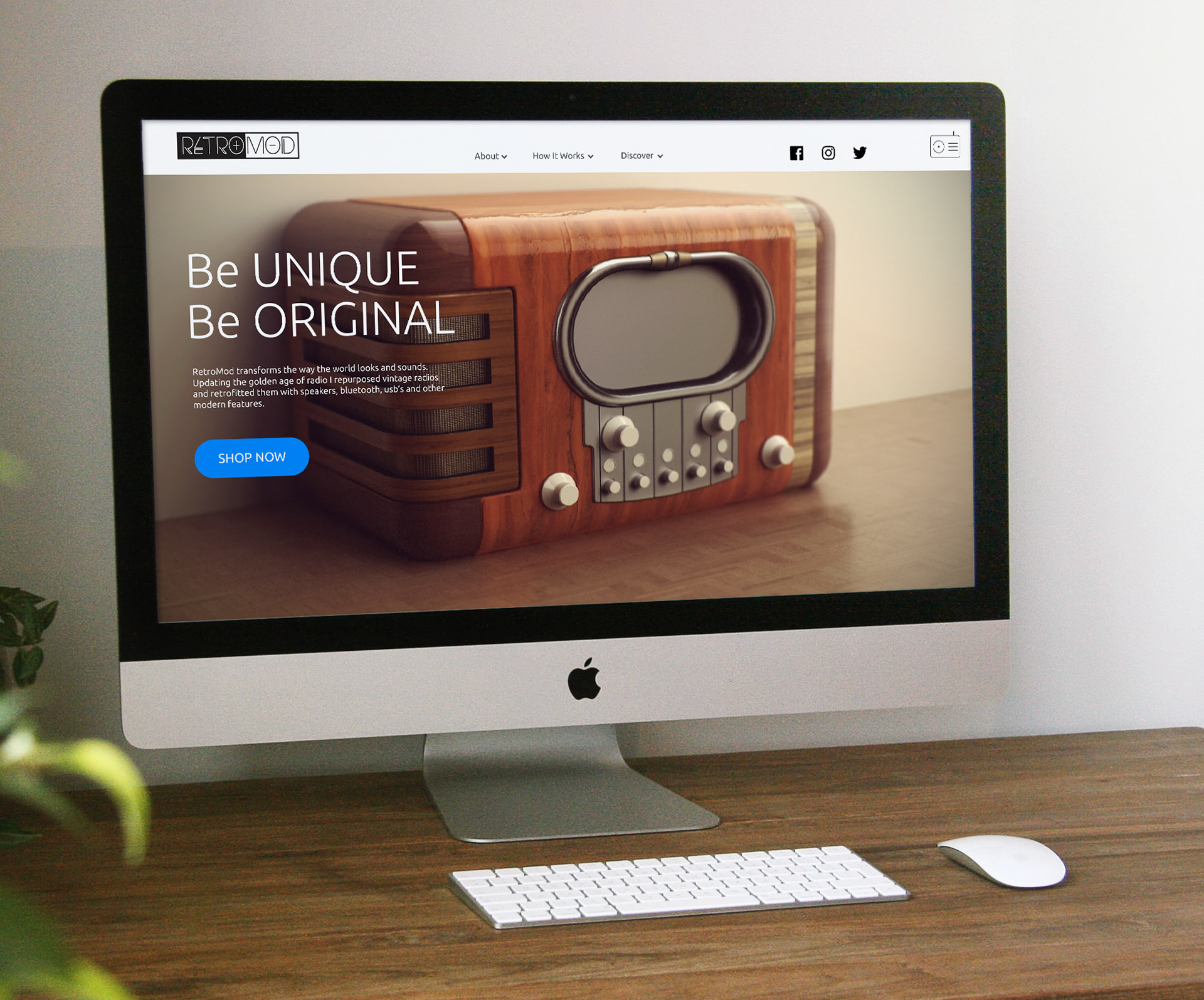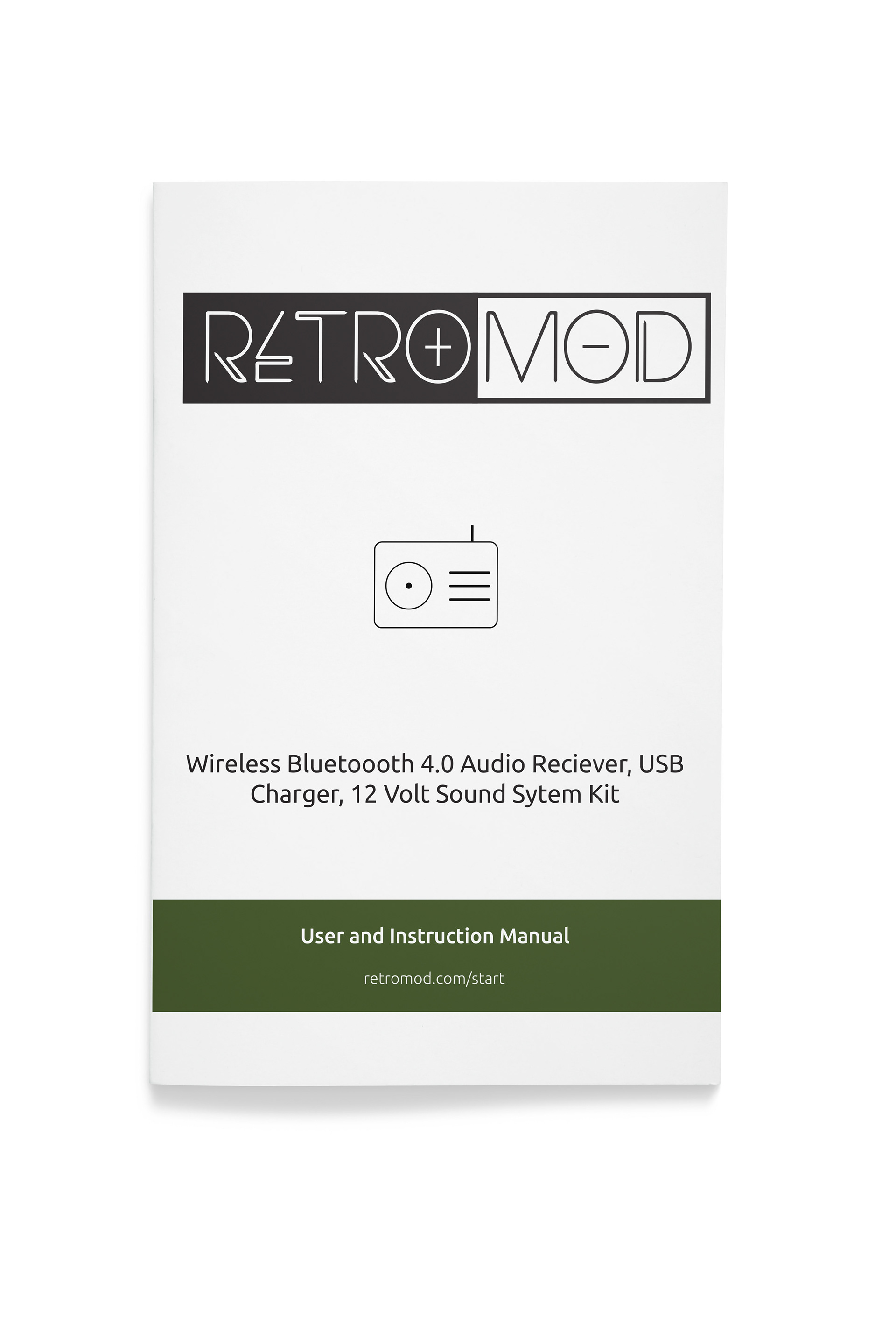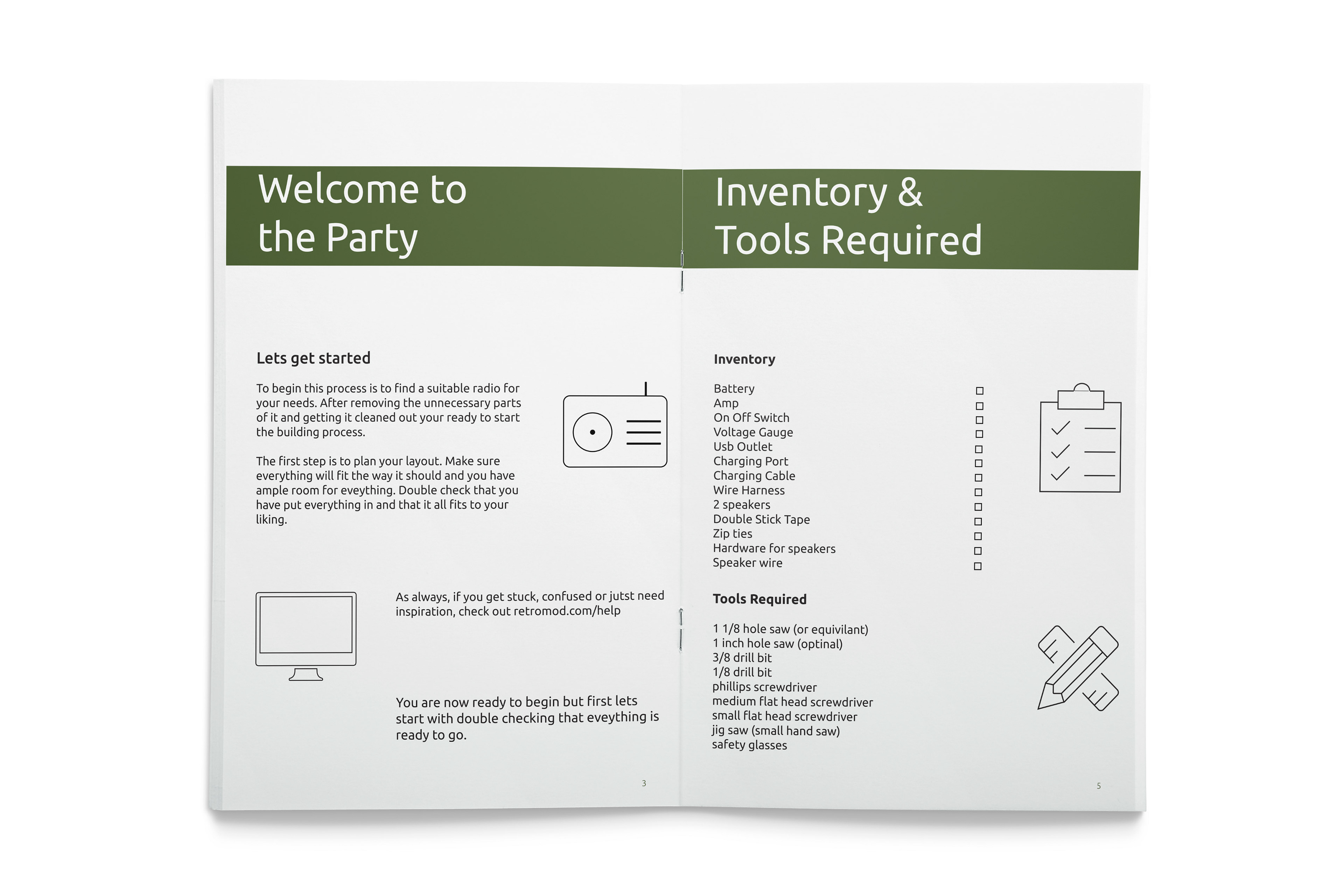 RetroMod transforms the way the world looks and sounds.  Updating the golden age of radio I built DIY radio kits  with speakers, bluetooth, usb's and other modern features. This unique radio targets upper middle-income consumers, aged 36-50 who appreciate DIY and vintage culture but demand contemporary quality and sound. Functionality is improved with innovations that make it possible to control with the touch of the phone. As a conversation piece, the new radio makes it easy to play at parties or events.

The visual challenge was to appeal to DIY enthusiasts who appreciate a retro, one of a kind, handcrafted item. The crest required modification to the deco inspired font Electro. The logos geometric sharp edges and futuristic styling give it an inventive attitude.  An informative and easy to follow diagram was designed to walk consumers step by step through the process of building their own custom radio from the kit. To pay tribute to the classic era of radio, I limited the palette to a sophisticated dialogue of black and white with hints of sage green. Clean design was utilized for the custom kit packaging and an instruction guide displayed inside the lid.