Jai Alai
This project was a conceptual rebranding and repopularizing an aging sport and what it could be again.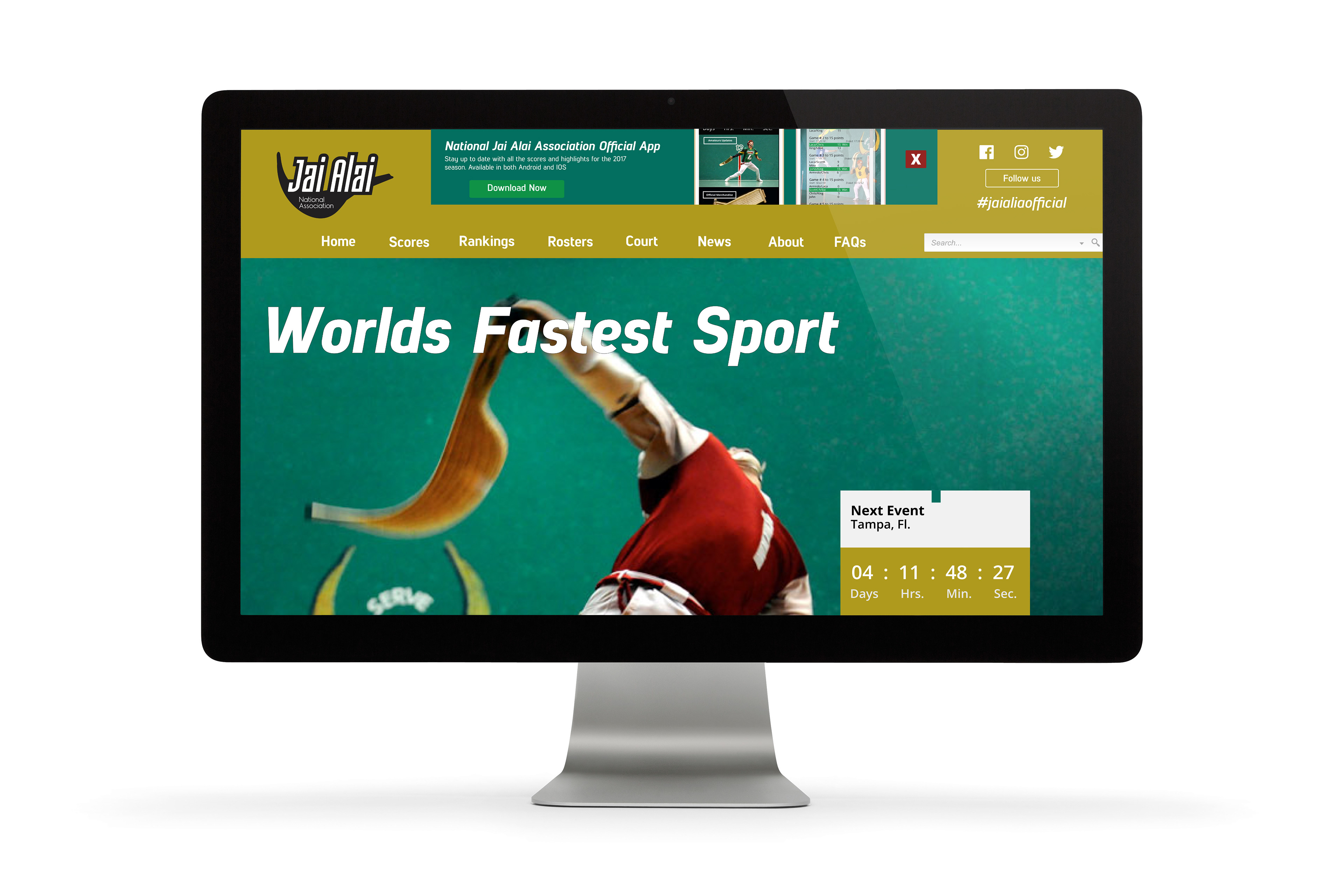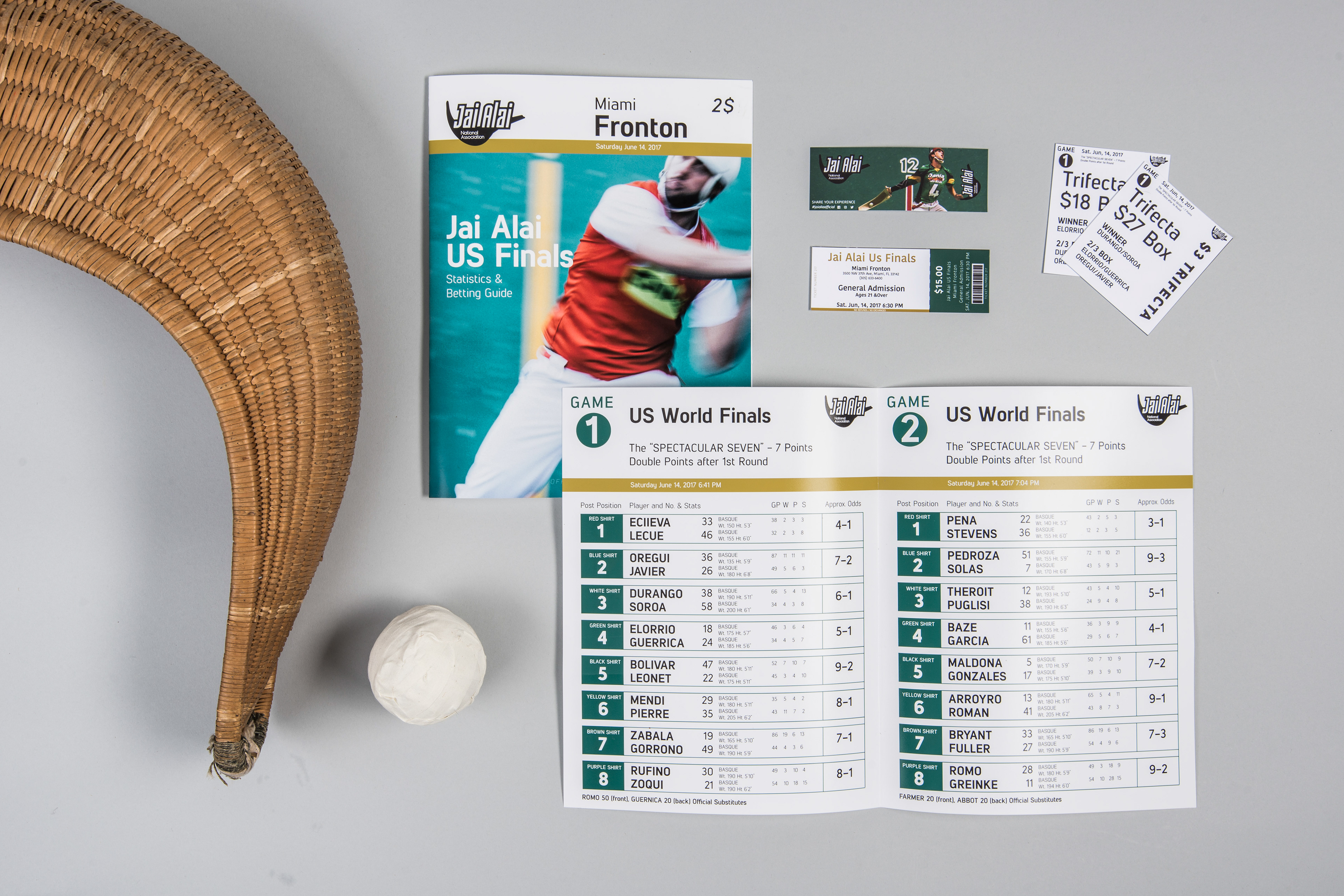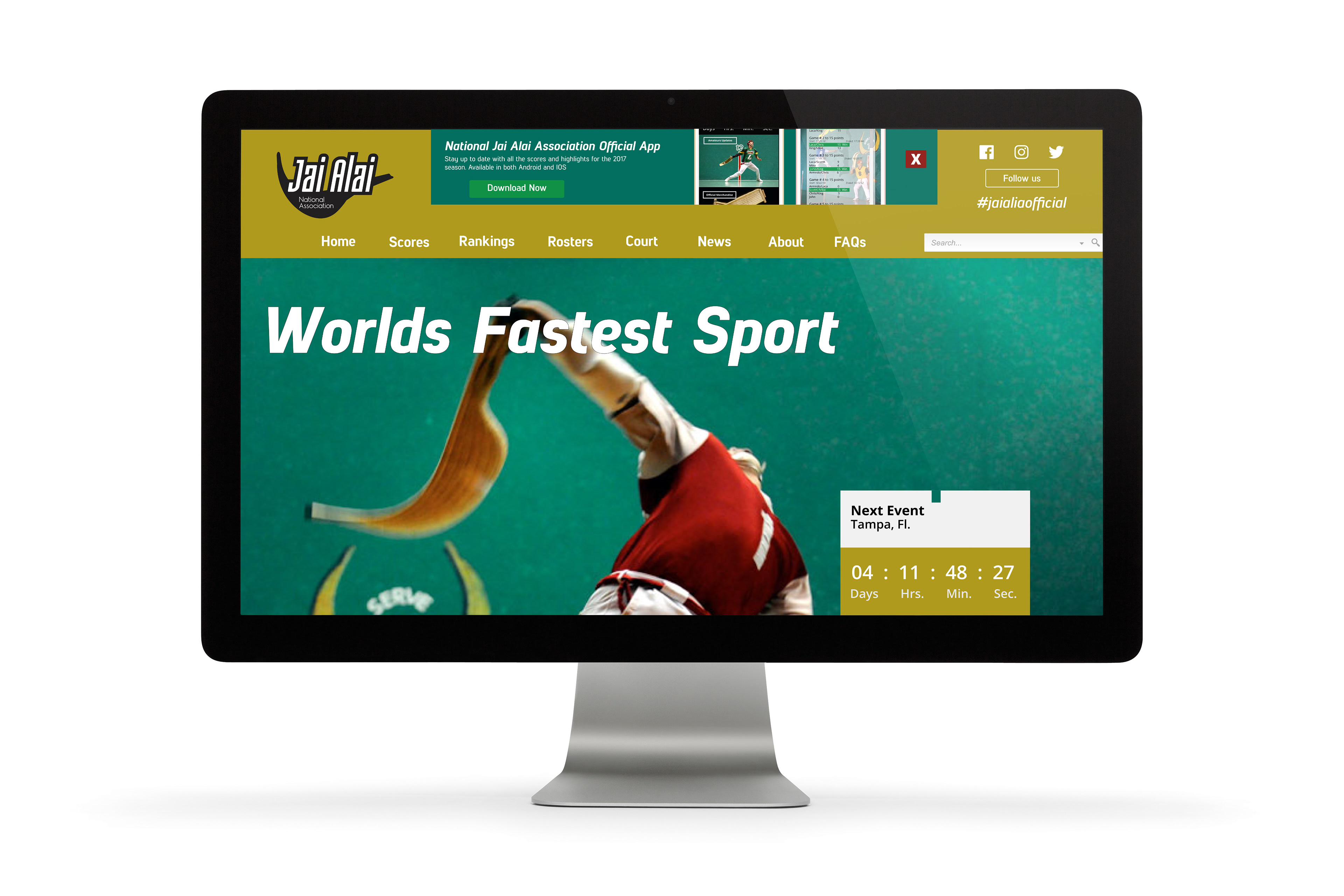 With a foreign sounding name, Jai Alai once was the most popular American past time outside of baseball. Now in the middle of a renaissance it's time to get back to its glorious self. Jai Alai targets a majority male audience, who enjoy the high life in the 35-52 age range. In modernizing its visual appeal and clever rebranding, a new wave of Jai Alai enthusiasts will form creating a better future to bet on. 

An unmistakable logo was needed to creatively define the brand and clearly represent who the company is moving forward.  I used a simple color palette of green and gold directly inspired from the walls of each iconic fronton as a reminder of the great past and to look into the future. A unique serif type face was needed to keep in form with the masculinity of the the brand and to lock in the sports attitude as well as the iconic cesta. A clean website along with mobile content was created in order to help connect the fans more readily.